Beaded Spirit Doll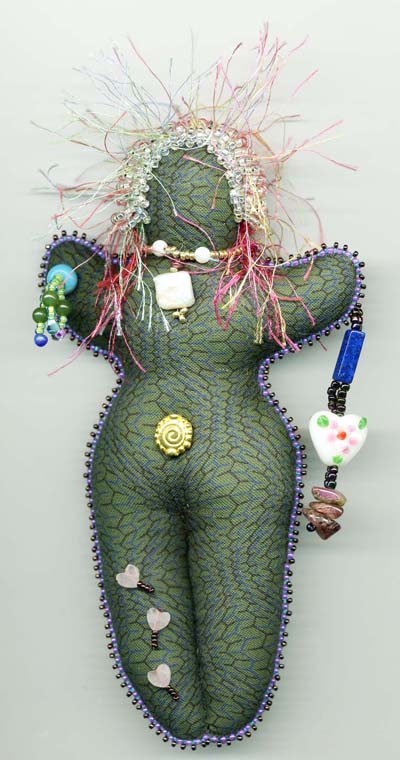 #2053 - I Love You


Inside Messages:

I Love You






Symbols

On back - Chinese symbol for Eternity
Garnet - stone of purity and truth as well as a symbol of love and compassion. It can help increase the sex drive.

Hearts - for love

Jade - considered the health, wealth and longevity stone. Used also for courage, wisdom, justice, mercy, emotional balance, stamina, love, fidelity, humility, generosity, peace, harmony.

Lapis Lazuli - The ancient Egyptians used Lapis Lazuli as a symbol of Truth.

Opal - enhances ability to communicate what is in your heart

Pearl - promotes sincerity, truth and loyalty

Pink Tourmaline - Relaxing and nurturing, pink tourmaline is associated with feminine energies. It vibrates a deep resonance with the heart chakra.

Rose Quartz - for love and self love

Spiral - life spins together

Turquoise - The turquoise is the symbol of friendship. It also brings peace to the home.